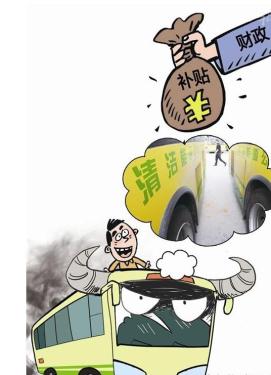 The Dongguan City Government announced the "Dongguan Yellow Label Vehicle Expulsion Update Encouragement Subsidy Implementation Plan" and "the third phase of the in-use automobile environmental protection label classification limit notice", and the school buses, buses, and passenger and freight yellow label vehicles could be eliminated up to 100,000 in advance. Yuan subsidies, private cars and official vehicles do not have yellow label car subsidies. According to statistics, Dongguan has more than 1.1 million registered cars in the city, ranking third in the province and increasing at an annual rate of 100,000 vehicles. Of which, about 123,000 vehicles could not apply for a green standard because of excessive emissions, accounting for approximately 11.2%.
According to reports, Guangdong Province has issued 104 emission reduction projects to Dongguan this year. Dongguan has a very large emission reduction pressure during the "12th Five-Year Plan" period. Dongguan's 123,000 yellow-labeled vehicles have naturally become an important part of emission reductions.
According to the "Twelfth Five-Year Plan for Comprehensive Energy Conservation and Emission Reduction" issued by the Dongguan City Government, Dongguan will eliminate all yellow-labeled vehicles by 2015, and from this year to the end of the year, complete the promotion of Guangdong IV diesel and Guangdong V vehicles. Gasoline target.
There is no subsidy for the elimination of yellow label cars for private cars and official cars

Huang Biao car is another name for high-pollution emission vehicles. It is a petrol vehicle that does not meet the national I emission standard, or a diesel vehicle that does not meet the national III emission standard. Because it is affixed with a yellow environmental protection mark, it is called a yellow mark vehicle.
The green standard car refers to a vehicle whose vehicle exhaust gas reaches the European No. 1 or No. 2 standard, and is issued by the environmental protection department to the green environmental protection standard.
Huang Biao and Lvbiao vehicles are mainly based on the "Car exhaust emissions reaching the European No. 1 standard". The green standard also has a valid period. After the expiry of the validity period of the environmental protection label, the vehicle must be tested for exhaust emissions in accordance with the regulations, and the new sign should be changed according to the situation.
Four types of vehicles can be subsidized

The number of public transport yellow-label buses, LNG single-fuel buses will be up to 70,000 yuan each, and gas-electric hybrid vehicles will add 100,000 yuan each.
Each medium-sized passenger and freight vehicle will be charged between 0.5 million and 18,000 yuan;
The subsidy standard for passenger yellow tandem car is divided into two items of 18,000 yuan and 11,000 yuan. After 2008, the passenger yellow tandem car will be reduced by 500 yuan per year according to the scrap year.
Students pick up the yellow standard car (school bus) and pay a subsidy of 10% of the purchase price, with a maximum of 35,000 yuan per car;
Continuous Waste Tyre Pyrolysis Plant
Pyrolysis Plant is used for recycling waste tire, waste plastic, waste rubber to fuel oil. According to the actual situation in every country and district, we developed different models of Batch Pyrolysis Plants for waste tires, rubber and plastic with daily capacity 25-40 tons.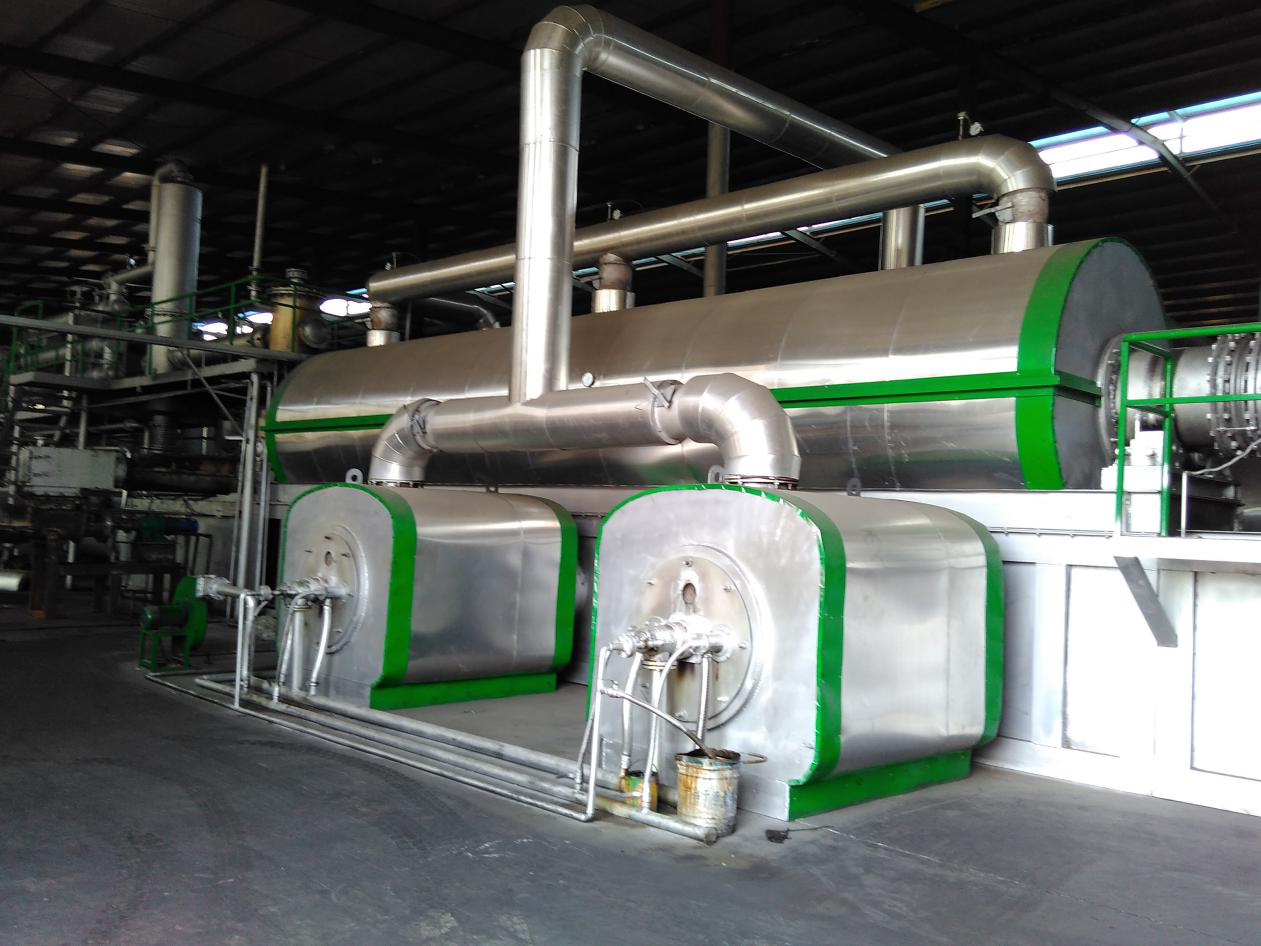 Flowchat of Continuous Waste Tyre Pyrolysis Plant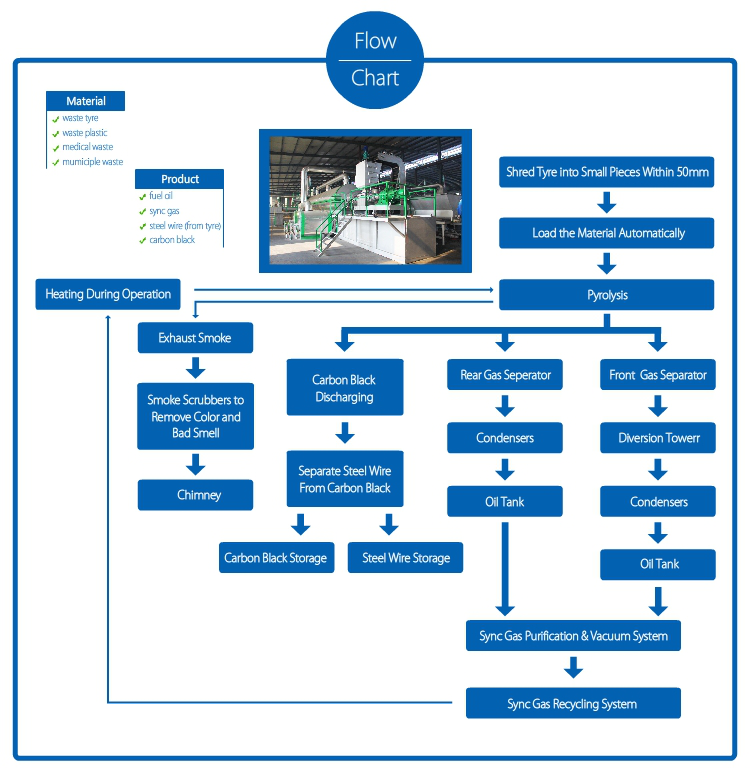 Advantages of Continuous Waste Tyre Pyrolysis Plant
1. Large daily capacity of 25 MT raw materials, and can work 24 hours without any stop for 15-20 days;
2. Auto-loading, auto-discharging and oil coming out at the same time;
3. Only need fuel for the beginning 2-3 hours, then the sync gas generates itself is enough to support heating, saving fuel cost;
4. Low requirement on the raw materials, no need tiny granule, 5cm pieces acceptable for smooth running;
5. High efficiency condensers, more oil output, good quality oil, easy to clean.
6. Sync gas recycling system, fully burned after recycling and utilization, preventing pollution and saving fuel cost.
7. National patent smoke scrubber, can efficient remove the acid gas and dust of the smoke, environmental friendly to meet related national standards.
8. Easy to operate, need less manpower.
Technical Parameter of Continuous Waste Tyre Pyrolysis Plant
| | | |
| --- | --- | --- |
| NO. | ITEM | Technical Parameter |
| 1 | Suitable Raw Materials | Small pieces of Waste tyre,rubber, waste plastic≤5cm |
| 2 | Operating Mode | Fully Continuous Operation |
| 3 | Structure | Horizontal Type Revolve |
| 4 | Loading and discharging | Fully Automatic Feeding and Discharging under High Temperature at Same Time |
| 5 | Capacity(24h) | 8-20Mt |
| 6 | Work Pressure | Slightly Negative Pressure |
| 7 | Oil Yield of tyres | 40%-45% |
| 8 | Reactor Rotational Speed | 1R/M |
| 9 | Installation Power | 110kw |
| 10 | Cooling Method | Cycle water |
| 11 | Type of Drive | Sprocket Wheel |
| 12 | Heating Method | Hot Air |
| 13 | Noise dB(A) | ≤85 |
| 14 | Main Reactor Weight (MT) | About 20Mt |
| 15 | Total Weight(MT) | About 45Mt |
| 16 | Installation Space Required | 60m*20m |
| 17 | Manpower | 2/shift |
| 18 | Shipment | 5*40HC |
| 19 | Delivery time | ≤70Days |
Continuous Waste Tyre Pyrolysis Plant
Continuous Pyrolysis ,Continuous Pyrolysis Plant,Continuous Waste Tyre Recycling,Waste Tyre To Oil
Shangqiu Jinpeng Industrial Co., Ltd. , http://www.recyclingthewaste.com